Ceanothus is a genus of around 50-60 species of shrubs or small trees within the family Rhamnazeae native to North America recognised by their beautiful blue flowers (pink and white flowered varieties are available) One of the hardiest shrubs to grow with a life span of ten to fifteen years. All prefer a sunny spot, they do not do well in shade.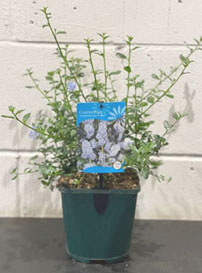 Ceanothus Repens.
Ceanothus Repens is a small and vigorous evergreen shrub of low, spreading habit, but much taller when grown against a wall. Leaves are ovate, glossy dark green. Light blue flowers in compact panicles appear in spring and early summer.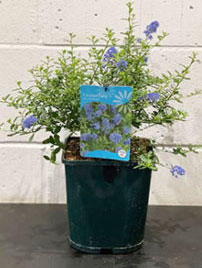 Ceanothus Repens.
Ceanothus Italian Skies Commonly known as Californian Lilac is a medium sized evergreen shrub of spreading habit with glossy, dark green, wavy edged leaves giving it a superb back drop to its conical clusters of bright blue flowers.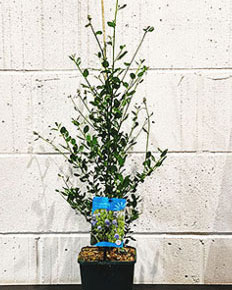 Ceanothus Victoria

Ceanothus Victoria is an evergreen shrub, bearing small glossy dark green leaves. Deep blue flowers are borne profusely in large clusters during midsummer. The colour of these flowers is magnificent and really stand out within a shrub or mixed border.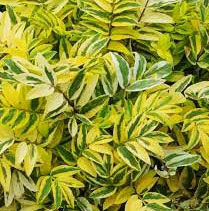 Polemonium Golden Feathers Foliage
Lastly new to the market is Polemonium (Jacob's ladder) Variety Golden Feathers a clump forming perennial is a must for the border requiring very little maintenance. Plant in moist but well-drained soil: In early summer it produces bellshaped mauve flowers (prolong flowering by dead heading).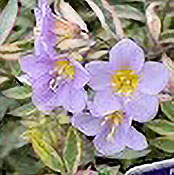 Polemonium Golden Feathers Foliage
At last we have had the rain that the gardens were crying out for! Enjoy! Gardening shouldn't be a chore there is always tomorrow.
Happy Gardening - Liz